| Published Wednesday, November 14, 2018 | @ 18:43 CET
Nigerian youths protest Forgery and corruption in the country
AUTHOR: COMR. FELIX C ONYEMACHI
FOR IPOB WRITERS PRESS
Rebellion, uprising, or insurrection is a refusal of obedience or order by the citizens of a country, especially when the leadership is in sharp contrast to what it promised its citizenry. It refers to the open resistance against the orders of an established authority. The Nigerian foundation was built on series of lies and deceits and the time has come for its citizenry to start asking questions in order to know the truth. The government that was elected to support and promote law, order and constitutional rule, has abdicated that responsibility and has itself become thieve that steals.
The scourge of corruption in Nigeria today has gone beyond being a matter of law and order. Maintaining law and order implies dealing firmly with occurrences of theft, violence, and disturbances of peace and rapid enforcement penalties imposed under criminal law. The government of Nigeria under the leadership of Buhari (Aka Jubril) is "just like a dog that has eaten the bone hung on its neck".
On several occasions, President Muhammadu Buhari government has failed to obey court orders. Shortly after assuming office, President Muhammadu Buhari reiterated his commitment to ensure compliance to the rule of law by all agencies of government under his administration. Also during an address delivered at the Commonwealth meeting in May, 2016, Mr. Buhari again restated his government's commitment to comply with the rule of law and respect for human rights. According to President Buhari, "I am committed to applying the rule of law and to respecting human rights".
Unfortunately, these promises were just like water poured on top of stones. The leader of the Indigenous People of Biafra (IPOB), Nnamdi Kanu was arraigned at the Magistrate court and later at High court on frivolous charges. On both occasions, the presiding Magistrate and Judge struck out the cases and ordered that Mr. Nnamdi Kanu be released unconditionally. Those court orders were not obeyed.
>>>>CLICK HERE TO EARN FREE BITCOINS<<<<
Mr. Dasuki has been granted bail on at least six different occasions by various courts, the Nigerian government has persistently refused to comply with the court orders. Despite warnings by the court that the Nigerian government would be sanctioned if it refused to abide by the order for the release of Mr.El-Zakzaky and his wife, that decision has not been complied with. President Buhari should be taught that "refusal to obey court order is a form of corruption".
Formidable sounding names such as EFCC, DSS, SSS, etc, have become a cloak behind which criminal government transgressions against the state have taken place with calculated impunity. The government of Buhari has persistently disturbed the peace of Nigerians by sponsoring Fulani herdsmen that killed and maimed farmers in their thousands, commit state violence against those that stand in its ways, and has failed to enforce the law and penalties against the perpetrators.These outfits such as DSS and EFCC are established by the government to threaten oppositions so that they won't oppose the government.
The disease of forging education certificates has infected every sphere of public life in Nigeria, including politics. In fact, several politicians have been embroiled in scandals involving fake certificates. Using a fake certificate to apply for employment in the UK constitute fraud by misrepresentation and results in a 10-year prison sentence.
In order to prevent this certificate fraud, a rigorous primary check should be conducted by a competent body as it is checked by the National Recognition Information Centre (NARIC) in the UK. NARIC ensures that students coming to the UK to study posses their equivalent UK Degrees.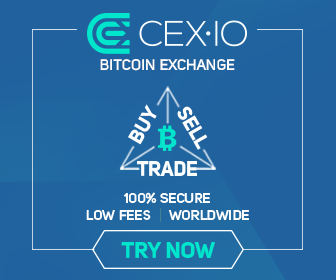 The Nigeria constitutions require any candidate running for the office of the President to have at least the Senior Secondary School Certificates or its equivalent. President Buhari, who ran for president 2003, 2007 and 2011, repeatedly declared that copies of his academic records were with the military.
The former head of State also said that original copies of his credentials were lost when his house was raided when he was in detention during the administration of Ibrahim Babaginda who toppled his regime. The Army at first said it had copies of Mr. Buhari's results, but backtracked later, saying it had only a letter of recommendations from his Principal at Katsina Provincial College, result grades without either the statement or certificate. If President Buhari has been found to have committed academic fraud, he is liable to a minimum of a 10-year prison sentence.
The issuing of a certificate to President by WAEC is suspicious. The same WAEC that officially wrote that they have no records of Buhari sitting for school certificate suddenly issued one. The purported WAEC Attestation/Confirmation School Certificate presented to President Muhammadu Buhari by the Council Registrar, Iyi Uwadiae, from all indications, was faked and represents a forged document. Mr. Uwadiae should be arrested and prosecuted for a fraudulent and satanic act.
President Buhari lacks the needed integrity to continue in office, not to talk of being re-elected as President of the Federal Republic of Nigeria. The INEC, as a matter of fact, should disqualify President Buhari for his failure to submit his acclaimed highest qualification (WASC) to the electoral Umpire as stipulated in the INEC Form CF001.
The Nigeria system has collapsed and there is every need for Nigerians to start asking questions and supports the leadership of the Indigenous People of Biafra (IPOB) to stop any election in Nigeria come 2019. This is the only force that can make this present regime to start considering restructuring Nigeria. But unfortunately, Biafrans are not ready for renegotiation except outright freedom.
Edited & Published by
IPOB WRITERS PRESS
Contact: ipobwriters@ipob.org
Follow us on Twitter: @ipob_writers