| Thursday, July 05, 2018 | 21:10 GMT
Iran tells Trump to stop tweeting "It is driving up oil prices" Analysts blames sanctions on Iran
Trump may cause pain at the pump
Trump's Iran policy is 'risky'
Trump's tweet triggered reaction from Iran, a founding member of OPEC, whose oil exports have been targeted by US sanctions.
"Mr. President, may I ask you, what are you talking about? OPEC has not defined oil prices for the past 30 years, it is a financial market and regional hubs for marker crudes who does it?" Iran's OPEC governor Hossein Kazempour Ardebili said.
Read more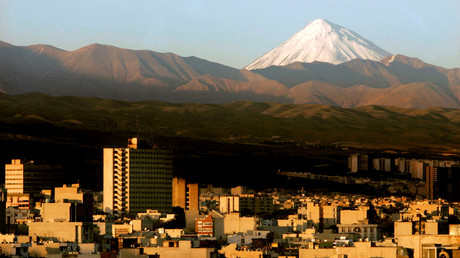 "You impose sanctions on major producers, founders of OPEC, and yet you are asking them to reduce the prices?! Since when did you start ordering OPEC! Your tweets have driven the prices up by at least $10 per barrel. Pls stop it, otherwise it will go even higher!" the Iranian official added.
Oil was trading at over $78 per barrel of the Brent benchmark on Thursday, while US West Texas Intermediate was trading at $74.55. While Trump says he wants lower oil prices, US sanctions against OPEC members Iran and Venezuela are adding uncertainty to the market, causing prices to spike.
Ardebili also noted that Trump is impolite in his rhetoric, and Middle Eastern producers never respond in the US president's style. "Our brothers in Saudi Arabia are a proud Muslim nation, educated and mature who do not let you talk with such rhetoric. And you say it is a two-way road!? We are also on this highway."