The Sultan of Sokoto has canvassed for the unity of Nigeria amid the present divides in the South Eastern region of the country. The monarch said this in his visit to Enugu on Monday. Sultan expressed that Nigeria and its people should ''come together as one and kick out the evil ones among us and deal with them.'
He also dismissed the insinuations that there were plans to Islamise the country, especially the South-East.
"More Muslims died in the Boko Haram insurgency than Christians. We have been hearing that herdsmen are invading Igbo communities and attacking people in order to Islamise them.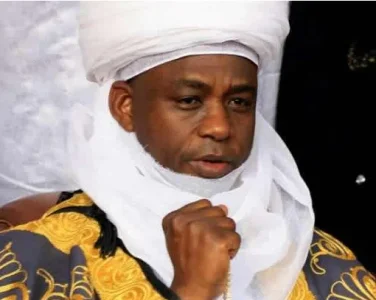 "You cannot Islamise people by killing them, you Islamise somebody by showing love. There is no compulsion in the Islamic faith. Please, don't look at any criminal from the religion he practises. Political leaders should please stop using religion to divide this country," he said.
Faulting the claims that President Muhammadu Buhari was marginalising the Igbo, the Sultan said that the President was misunderstood.
"I have spoken to him (Buhari) several times and what people are accusing him of are not even what he is thinking about.
"Of course, if some people are doing something behind his (Buhari's) back, he must take the blame because he is the leader," the Sultan said.
The Sultan earlier said that the Fulani were not responsible for herdsmen attacks in different parts of the country, noting that it was wrong to attribute all herdsmen-related attacks to the Fulani.
News Source